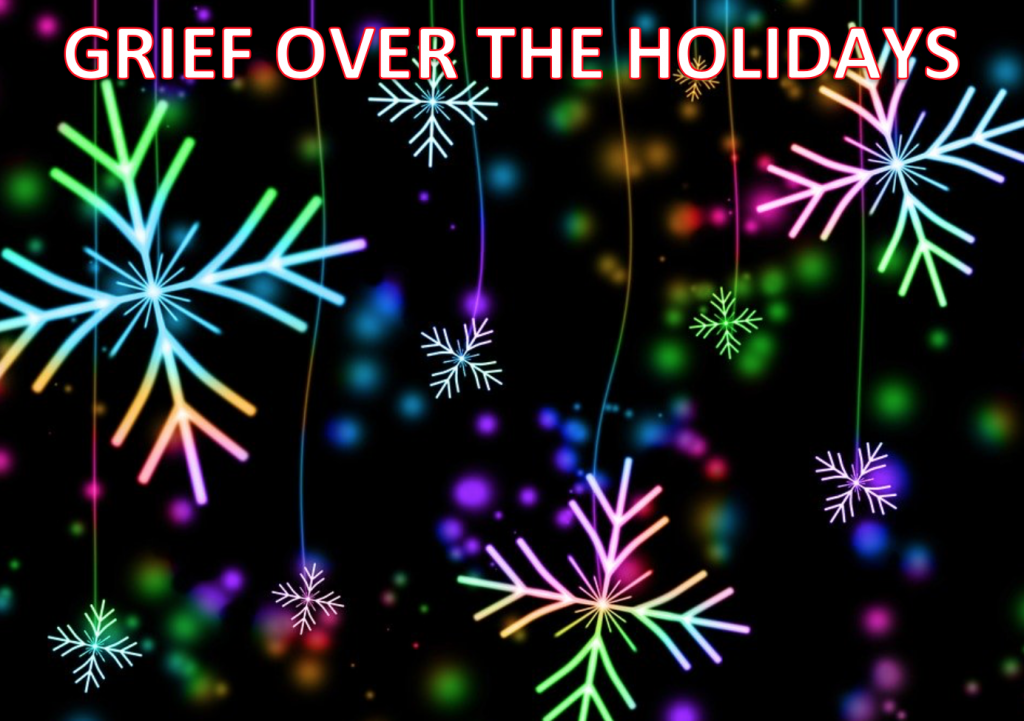 Two years ago, right before the holidays, my grandpa passed away. His passing was sudden and unexpected. Although, I was never close to my grandpa, I learned that somehow, his death affected me more than I realized. I grieved for a long time. Grief over the holidays is when it affects my family and I the most. Being with family is a big part of our culture, and Christmas is a special time for us all to be together.
Growing up, I have the fondest memories of the holidays, especially Christmas time. It is by far, my favorite holiday of the year. In my mind, as we often hear, "it is the most wonderful time of the year." However, after my grandpa passed away, I learned how painful the holidays can be when you've lost someone close.
After he passed, I had a reality check and reminded myself that life isn't always going to be what I wanted it to be. When I went home that year for the holidays to celebrate Christmas with the family, I faced the reality that my grandpa was no longer with us, and that things were changing.
That year, the holidays were hard for me. I felt his presence in all of us, but I also felt the loss of him. I learned that holiday that I needed to allow myself to grieve. Even if it meant during my favorite time of the year.
I know I am not alone in this. Many of us grieve over the holidays. Grief can be from many things, whether it's the loss of a loved one, the loss of a pet, the loss of a job, the loss of a significant other, etc. We all grieve, differently. Grief is complicated and it is something many of us shy away from.
The holidays are still difficult since I've lost both my grandparents in the past two years, and come each holiday, I still miss them. That is when I remind myself to take the time to cope. We all use different ways of coping, but when you feel yourself grieving the loss of someone or something in your life, take the time for yourself. Allow yourself to feel the feeling, be in the moment with yourself. Take the time to write in a journal or talk with someone you trust. Create a ritual that you can do each year to remember and celebrate the person.
We all experience grief, but it is unique to each of us. Find what works for you, and give yourself the time to experience it.
Written by: Minh Bui