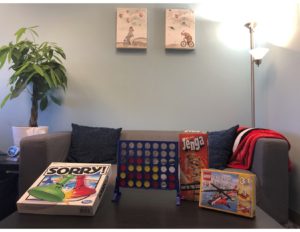 Your child's younger years are the most important developmental period they will experience. Like adults, it can sometimes be difficult for children to deal with daily stresses and traumatic events. If you're considering counseling for your child, take a look at the answers to these commonly asked questions about child counseling.
How do I know if my child needs counseling? 
It's tough to determine whether your child is simply acting up or if there's a more serious problem underlying their behavior. If you find yourself questioning whether or not you should take your child to a counselor, trust your gut instinct. Common signs of internal distress in a child can include:
Trouble sleeping or changes in eating behavior
Acting out aggressively/withdrawal and isolation
A noticeable drop in school grades
Lack of interest in activities they usually enjoy
Increase in physical ailments
These are just a few symptoms that point to a bigger problem, so visit your primary doctor or pediatrician to rule out illness or injury.
What kinds of child therapy are available? 
Various methods of child counseling are available. It depends on what your child needs help with that will determine which methods are used. It's common for therapists to use more than one method for a single child. There are so many kinds of therapies for children, in fact, that listing them all would be challenging, but these types are the most common:
Play/Talk Therapy – Children who find it difficult to speak about trauma and/or a particular subject will benefit most from play therapy. The child can use different objects, including toys, to express what they cannot verbally express. Many children who have suffered abuse have been treated successfully with this method.
Psychodynamic Psychotherapy – This behavior-based therapy concentrates on underlying issues that are causing a child to act out in unhealthy ways. The assumption is that the child's behavior will change for the better once the underlying issues are discovered. If this method fails to help the child, psychoanalysis (a more specialized form of psychotherapy) may be needed.
Cognitive Behavior Therapy – This type of therapy encourages positive pathways in a child's thought process, helping to identify harmful thought patterns that are causing the child to feel stress and emotional turmoil. Children suffering from anxiety, depression and PTSD can greatly benefit from this method. 
Other counseling used for children, such as family counseling, have also been very effective in treating psychological and emotional issues in children and young adolescents. 
Does L&B Counseling offer child therapy? 
We most certainly do. All of the therapies listed above are available for your child. Our office will work with you and your child's physician to determine the best possible course of action to meet your child's needs. At L&B Counseling, your family's health is important to us.  To contact us, give us a call at 704-995-7312. You can also email us at landbcounseling@landbcounseling.net.
Link exchange
Linkorado is a link exchange directory where you can find websites related to your site and request link exchanges