L & B counseling has been such a great tool for me in a time I need it the most. Especially because they are doing in person therapy many other places aren't offering now during the pandemic. My Therpist Imani is such a kind and knowledgeable woman who truly gives me great guidance on how to work through my own personal issues. I highly recommend this place.
My name is Imani Crawford, and I'm an LCSWA. I was born and raised in Charlotte, and I have always loved my city. I received my Bachelor of Science in Psychology from UNC Charlotte in 2015. I returned for my Master of Social Work degree, which I earned in 2019. I have always had a love for the science of psychology and the practice of therapy, and I am happy to serve my community as a mental health therapist.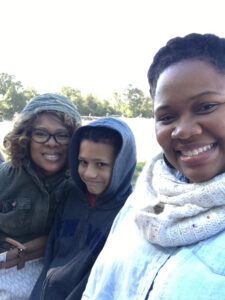 In my free time, I love to find new and random things to do. I enjoy spending time with my family and friends and finding activities we haven't tried. This could include finding a park to explore with my dog Ava, trying a new recipe with my nephews, and even taking day trips with friends to surrounding cities that I've never been to! I love to travel, and the farthest I've traveled was to India for a study abroad trip in 2018. I also love watching documentaries, Marvel movies, and cartoons in my down time.
As a therapist, I employ Motivational Interviewing techniques and CBT practices, as well as a Solution-Focused framework. This allows me to empower clients to challenge unhealthy thought processes and build on personal strengths as a means to explore solutions and behavior changes. I believe in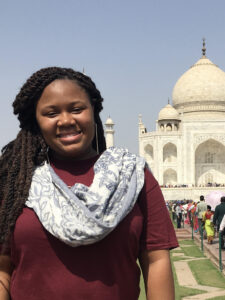 building rapport and connection with clients, so that I can help them identify strengths that they may not have previously known were there. In this way, growth and change can continue long after sessions come to a close. I am open and comfortable working with clients of all ages, but my area of expertise is with children and adolescents.
I pull a lot of my rapport building skills from past experiences working with youth and families. I have learned that everyone desires to feel heard and seen, and often when those needs aren't met, they may lead to unhealthy habits or a lack of healthy coping skills. It is my goal to first listen, and then walk beside clients as they explore the areas in life where they struggle to feel heard and seen. As a therapist, I know that anyone can find the answers they seek from within, but sometimes you need someone there to guide you.
Please visit our appointments page to set an appointment.  You can also reach me at Imani@landbcounseling.netor 980-365-5122.