Hi, My name is Lydia Grier and I am a LCSWA with a Master of Social work degree and a Bachelor of Arts in Spanish. I have several years of social work and behavioral health experience working with youth and adults in a variety of settings including: Atrium Health's adult and pediatric emergency departments, school-based case management services with Charlotte-Mecklenburg Schools, and at an inpatient behavioral health unit in a community hospital outside of Charlotte.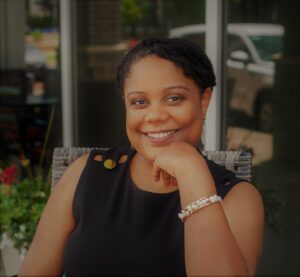 In my free time, I love practicing self-care activities which include yoga (I have even tried aerial yoga!) meditating, reading crime fiction, listening to podcasts, walking in the park, and spending time with family and friends. I am a proud dog mom to my 7-year-old Lab mix, Cooper.  I enjoy traveling, learning about other cultures, and exploring new sights. I have studied abroad in Costa Rica while pursuing my undergraduate degree and participated in a service learning experience in Malawi during my social work studies.
I consider myself to be an integrative therapist which means that I incorporate elements from different schools of psychotherapy in your treatment. The human experience is dynamic and therefore I do not subscribe to a "one-size-fits-all" approach. I most often utilize Cognitive Behavioral Therapy, Expressive Arts therapy, Existential therapy, and Mindfulness techniques. I am a big fan of guided meditations and will use this tool as appropriate in your treatment.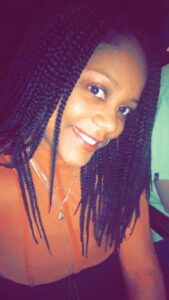 While I do see clients for a variety of issues, I have particular interest in the following practice areas:
Grief and loss: Loss through death, loss of relationships (romantic or platonic), loss of a pet, anticipatory grief, disenfranchised grief, grief related to life transitions (moving away, mid-life crisis, etc). 

Depression and/or Anxiety 

Religious trauma: excommunication and shunning, deconversion (converting to another faith, loss of faith), or processing  traumatic experiences within your respective place of worship.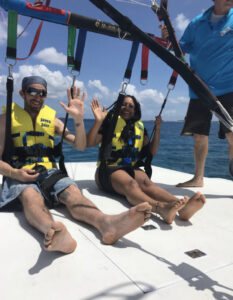 My ideal client is someone who is open, ready, and willing to show up and commit to the therapy process. As your therapist, I will provide a safe space for you to express your innermost feelings without judgement, to feel validated and heard, and to reconnect with your true self, whatever that may look like for you. I want you to be able to see the potential for better moments and better days. I believe that therapy works best when there is a good fit between client and therapist. If we are not a good fit, my promise to you is to help get you connected to the right resource or therapist that can assist you in becoming your best self.
To reach Lydia Grier, please call 704-879-1823 or email lydia@landbcounseling.net