Rebecca Wojciechowski, LCSWA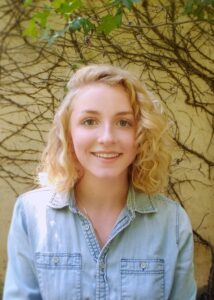 My name is Rebecca Wojciechowski, and I'm a Licensed Clinical Social Worker Associate. I am originally from Northern Michigan where I received my Bachelor Social Work in 2019 from Oakland University. I returned for my Master of Social Work which I earned in 2022 from the Joint program at University of North Carolina Greensboro and North Carolina Agricultural and Technical University. Since graduating I have moved to Charlotte to establish my home with my partner and dog, Envy.
In my free time, I enjoy working out, painting, drawing, and spending time outside. My time spent at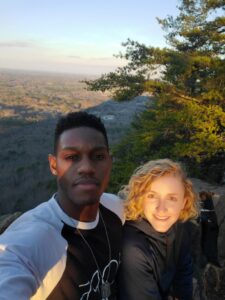 the gym allows me to focus on the importance of a healthy lifestyle and how the mind and body connect. The time I spend creatively allows me to express my thoughts through painting and drawing. I include this in my practice with clients to encourage alternative ways to express current thoughts and emotions. Lastly, spending time outside allows me to take in the environment around me and get fresh air.
Within my practice as a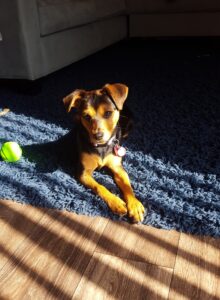 therapist I use a person centered and strengths based approach to meet clients where they are. I use mindfulness, cognitive behavioral, and dialectical behavioral techniques to assist clients in developing healthy coping skills, reframe negative thoughts, and create attainable goals. I have experience with youth and adults through many stages of life. Primarily I work within family systems, couples, and during pregnancy and postpartum periods.
From my experiences partnering with adolescents to adults, I have learned that everyone desires to feel heard and seen, and often when those needs aren't met, they may lead to unhealthy habits or a lack of healthy coping skills. It is my goal to first listen, and then walk beside clients as they explore the areas in life where they struggle to feel heard and seen. As a therapist, I know that anyone can find the answers they seek from within, but sometimes you need someone there to guide you.