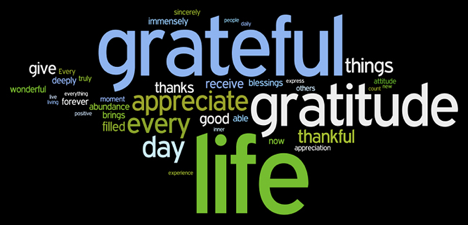 There has been much research done surrounding the use of gratitude and thankfulness as a means to increase happiness and overall satisfaction in your life. As we quickly approach the holiday season where giving thanks is encouraged, I thought about how the practice of thankfulness of gratefulness throughout our days and lives could be very helpful.
Often times when things seem out of whack, stressful and overwhelming, we struggle to identify the things that are going well – it's like we just can't see them, or it even feels as though they do not exist. Stress, traumatic experiences and or negative events can commonly impact our ability to see the good.
Gratitude and thankfulness practices are encouraged for those especially experiencing depression symptoms and/or are desiring to increase their overall fulfillment in a job, relationship or your life. Some of the practices include keeping a gratitude journal, writing a thank-you note and mindfulness meditation.
Here are some worksheets to try that are all about gratitude:
Relationship and Gratitude Tips
Written by: Sade Massiah