Interested in joining our team at
L&B Counseling?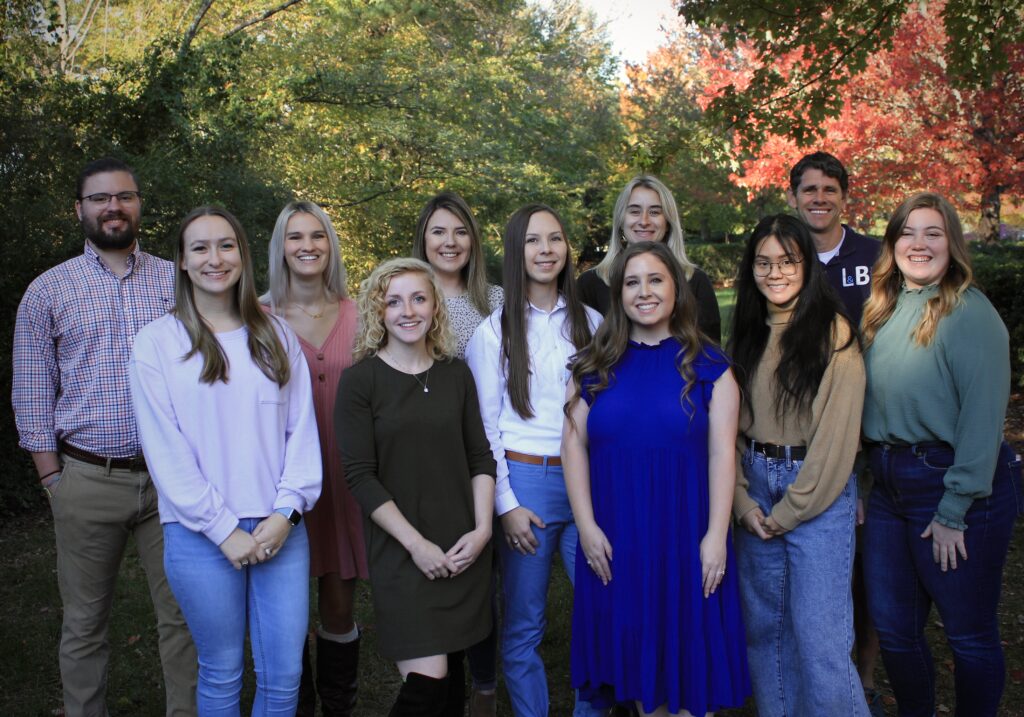 Discover the Rewards of a Meaningful Career at L & B Counseling
Are you ready to embark on a fulfilling journey of personal and professional growth? At L & B Counseling, we are seeking passionate and driven provisionally and fully licensed professionals to join our esteemed practice. As a member of our team, you'll have the opportunity to make a profound impact on the lives of our clients, providing individual, group, and family therapy to individuals struggling with mental health issues such as depression, anxiety, and trauma.
Who are we?
Situated in the heart of South Charlotte, L & B Counseling is a well-established practice dedicated to offering a comprehensive range of mental health services for children, adolescents, and adults. Our team prides itself on delivering warm and welcoming care to every client, community member, and fellow team member. We strive to create a supportive and collaborative environment that encourages personal and professional growth, offering bonuses, professional development opportunities, and fostering a vibrant and enjoyable culture.
What sets us apart?
Think Outside the Box: We believe in pushing the boundaries of traditional therapy. Our sessions embrace innovative approaches, fostering creativity and exploration beyond the confines of a typical therapy room. We encourage our team members to grow as therapists through continuous training, engaging with educational materials, and exploring diverse perspectives.
Warm Welcoming Care: Our commitment to providing a compassionate and inviting atmosphere is at the core of our practice. We demonstrate this through timely follow-ups, punctuality, and a willingness to support and uplift one another.
Develop a Process to Become Your Best Self: We are firm believers in continuous growth and learning. A growth mindset, a passion for tackling challenges, and the drive to set and achieve personal and professional goals are qualities we value in our team members.
What are we looking for?
We are searching for exceptional individuals who embody our values and are dedicated to serving our clients with utmost professionalism. The ideal candidate will possess:
A Master's degree in social work, psychology, or a related field

Licensure as a mental health therapist in North Carolina, LCSW(A), LCMHC(A), etc. Additional state licensures are a plus

Experience in providing therapy to individuals, groups, and/or families

Strong communication and interpersonal skills

The ability to work with clients from diverse backgrounds

A commitment to ongoing professional development and learning

A contribution to the spirit of innovation
Responsibilities:
We believe in balance. That's why we've structured this full-time role with flexibility in mind. Our Mental Health Therapists primarily operate within a comforting office environment but are also equipped to conduct remote sessions from home if needed.
Manage a comprehensive caseload of 18+ clients weekly.

Formulate individualized treatment plans following initial assessments.

Deliver individual, group, and/or family therapy sessions with empathy and professionalism.

Collaborate closely with other team members, providing holistic care to clients.

Maintain documentation of client progress and treatment.

Adhere to ethical and legal standards of confidentiality.

Engage actively in weekly team meetings.
Benefits we offer:
We understand the importance of supporting our team members in their personal and professional lives. That's why we provide a range of benefits, including:
W2 salaried position

Flexible time off

Quarterly bonus opportunities

Mentorship program for new therapists entering the field

Electronic Health Records system

401k retirement savings program

In-office support for billing and administrative services

Marketing team to generate leads and referrals for your caseload

Furnished office space

In-house supervision for LCSWA, LCMHCA, LCASA

Professional liability insurance 

Continuing education stipend for conferences, online training, and workshops

Professional development opportunities through our Above & Beyond program

Financial education program
Join our team and discover the rewards of making a lasting difference in the lives of others while fostering your own personal and professional growth. If you're a warm and welcoming therapeutic guide seeking a new adventure, we encourage you to apply today!
If you are interested in pursuing a career as a therapist at L&B Counseling, please submit your resume below and complete the interest form. Thank you.