Interested in joining our team at
L&B Counseling?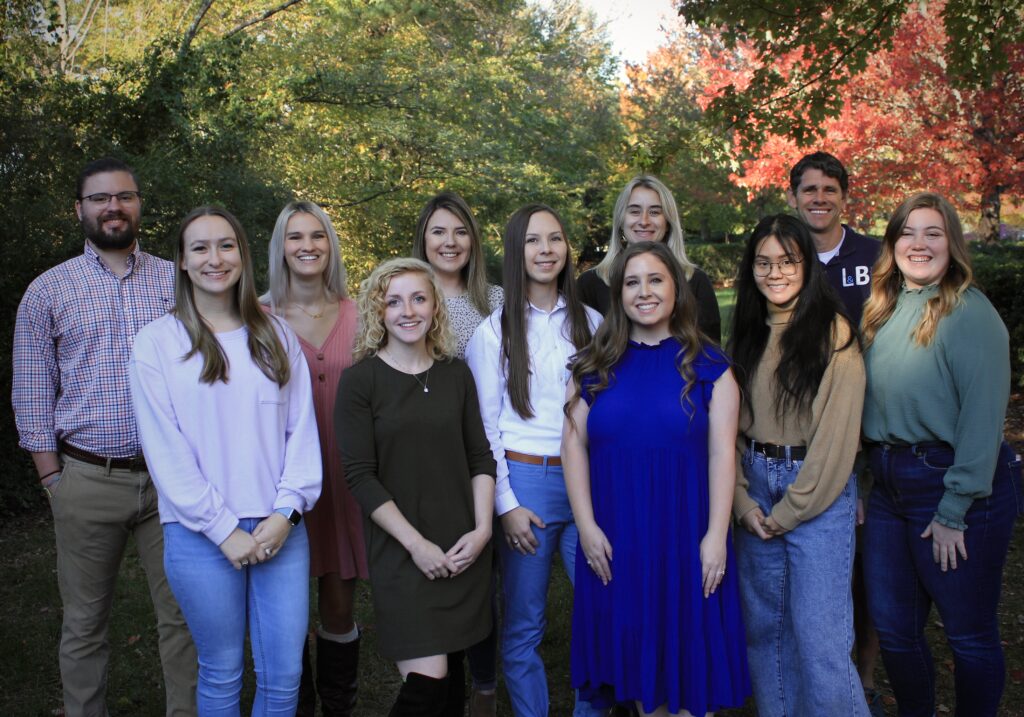 Always Learning. Always Growing.
Hello! Are you interested in working at L & B Counseling? We are accepting resumes for provisionally and fully licensed professionals to join our practice! Our therapists provide individual, group, and/or family therapy to clients struggling with mental health issues such as depression, anxiety, and trauma.
Who are we?
We are a well-established practice located in South Charlotte offering a variety of mental health services to children, adolescents, and adults. 
The ideal candidate must be motivated, compassionate, and dedicated to serving our clients in the most professional manner. In return, we incentivize team member growth and hard work with bonuses, professional development opportunities, and a fun culture. 
This is a full-time position with a competitive salary and benefits package. As a Mental Health Therapist, you'll have the opportunity to make a meaningful impact in the lives of clients while working as part of a supportive and collaborative team. If you're a warm and welcoming therapeutic guide looking for a new adventure, we encourage you to apply! 
What are our values?  
Think Outside the Box.  In sessions, we look for ways to be outside or to deliver therapy in a nontraditional sense i.e. just sitting in a room talking. We encourage our people to grow as therapists through training, reading books, and listening to podcasts.  
Warm Welcoming Care. Our team offers warm, welcoming care to all clients, community members, and team members. Following up in a timely manner, being on time to appointments and meetings, and willingness to help others are a few examples of how we demonstrate this warm, welcoming care. 
Develop a Process to Become Your Best Self.  We are always growing and learning, which is why the candidate must have a growth mindset, be willing to take on challenges, and strive to set and meet goals (both personal and work).  
Qualifications:
Master's degree in social work, psychology, or a related field

Licensed in North Carolina as a mental health therapist (LMFT(A), LCSW(A), LCMHC(A), etc.) Additional state licensures is a plus

Experience providing therapy to individuals, groups, and/or families

Strong communication and interpersonal skills

Ability to work with clients from diverse backgrounds

Commitment to ongoing professional development and learning

Contribution to the spirit of innovation
Responsibilities:
Manage a caseload of 21-26 clients per week

Conduct initial assessments and develop treatment plans for clients

Provide individual, group, and/or family therapy sessions

Collaborate with other members of the team to provide holistic care to clients

Maintain accurate and up-to-date documentation of client progress and treatment

Maintain confidentiality in accordance with ethical and legal standards

Attend weekly team meetings
Benefits Include: 
W2 salaried position

Flexible time off + holidays

Quarterly bonus opportunities

Mentorship program for new therapists entering the field

Electronic Health Records system – we use Simple Practice

401k retirement savings program

In-office support for billing and administrative services

Marketing team to generate leads and referrals for your caseload

Furnished office space

In-house supervision for LCSWA, LCMHCA, LCASA

Professional liability insurance to protect the therapist in the event of a lawsuit related to their work

Continuing education stipend that can be used for conferences, online trainings, and/or workshops

Professional development opportunities through our Above & Beyond program

Financial education program to promote financial literacy