What Makes L & B Counseling Different?
At L & B Counseling, our therapists strive each day to break the stigma of counseling.  We do this by providing all our clients with three unique differences you will not find anywhere else.  It is what makes us so good at what we do, so you or your child can get the help you need & get back to being your best self.
Our Unique Style 
At L & B Counseling, we have a unique style of therapy. We have found that by being out in nature or engaging in other activities, therapy is more successful.  Of course, traditional therapy in our office is also available!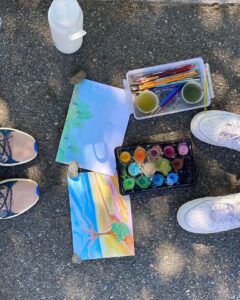 By using this unique style, we are able to more easily engage & break down barriers through activities that both the client and therapist can do together.  Our success is found "outside the box"  while 
Walking through nature

Creating 

a work of art

Playing a board game

Shooting hoops

Going for a bike ride

Attending therapy with your pet

Helping a client order food at a restaurant
Studies show being in nature and exercise releases endorphins (those feel good hormones) and most of our clients, especially teens and children, have an easier time opening up.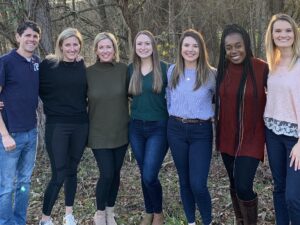 The therapists at L & B Counseling have been hand picked to ensure each one has that special "easy to be around" personality.  We understand many people are skeptical or uneasy coming into therapy and we recognize not everyone wants to be here.  However, our people make all the difference when it comes to overcoming these barriers, making treatment quicker and more successful. We know what we are good at and what we are not.  We specialize in anxiety, depression, grief, trauma, substance abuse and couples counseling.  Before the first appointment, we will let you know if you or your child would benefit greater at another practice.
All of our therapists have been trained to follow our unique eleven session plan.  This proven process is our brand promise & a majority of ALL clients should see a significant reduction in symptoms by the 11th visit.  We are able to measure your success with certain metrics that you will evaluate three times a week.  The metrics we use to record your progress include: the frequency (how often symptoms occur), duration (how long symptoms last) and intensity (emotional temperature)  so you can actually see all the progress being made! We have created an app that you can record these metrics daily on your own.