LGBTQ+ Counseling For Individuals, Couples & Families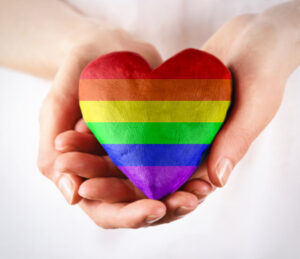 Here at L & B Counseling, we take pride in providing support for the LGBTQ+ community including those questioning or non-gender conforming identities. Everyone has life struggles with which they are dealing, but being part of the LGBTQ+ community often comes with additional stress, such as discrimination, low self esteem, identity issues, depression, and anxiety. Despite rapidly growing cultural acceptance of the LGBTQ+ community, many challenges still exist due to how they are mistreated, bullied, and stigmatized in society. Research shows that youth who identify as LGBTQ+ are at an increased risk of suicidal ideation and are more than four times as likely to attempt suicide than their peers (Johns et al., 2019; Johns et al., 2020).
During a counseling session, you will speak confidentially with one of our licensed therapists who is familiar with issues affecting diverse genders and sexualities. LGBTQ+ counseling can help with:
Exploring your sexual orientation and/or gender idenitity  

Thinking about coming out and providing assistance with that process

Dealing with discrimination or bullying

Identifying and managing depression, anxiety, or gender dysphoria 

Concerns around relationship issues, parenting, sexual issues and addiction

We also offer support and counseling to parents of LGBTQ youth, as a bridge for families navigating changes in identity.
Whether you are struggling to come out, having family/relationship issues, or dealing with daily struggles, your therapist will meet you where you are in a comfortable environment that allows you to speak freely, openly, and honestly about your needs without judgment. L & B Counseling is here to help you navigate the challenges in order to become the most authentic version of yourself.
Therapists that specialize in LGBTQ+ issues: