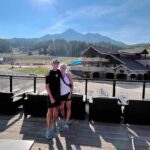 I went to nursing school with the intent of becoming a psych nurse, but found Mother Baby nursing in my last semester and never looked back-I was a Mother Baby Nurse for 17 years-2 in Denver, Colorado and the remaining years in Charlotte.
Trent started L & B Counseling in 2010 when our kids were 3 and 4 years old. On my days off from the hospital, I helped with billing and back office organizational work, so when the need emerged for a full time position for these things at L &B in 2019, it was an easy transition (and a nice break from working holidays and weekends and super long hours).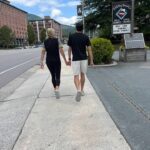 I practice yoga pretty regularly to keep my type A brain at ease. I love to travel with friends and family, mostly to warm and/or tropical locations as well as out west to Colorado and Montana, and I love weekend getaways with my sisters when we can squeeze them in.