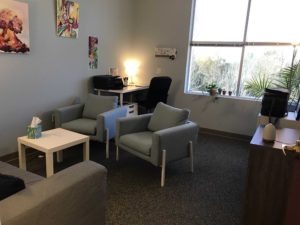 In today's hectic life, it's not uncommon to get frustrated or angry with your family. So when there are relationship problems, family issues or personal distress, the problem needs to be resolved as soon as possible. With L&B Counseling's family counseling, your entire family learns to identify the issues surrounding the problems and gives you solutions to resolve the family problem.
Call Today to Schedule an Appointment – 704-995-7312.
Why L&B Counseling?
If you are in need of family counseling services, L&B Counseling is here to provide you the therapy and treatment your family needs. At L&B Counseling, you get the best of family therapy. You can choose between family counseling being the only service and/or individual therapy. Usually, counseling for the family focuses on each member so that the family issues can be addressed and dealt with properly.
With family therapy, the client's family works with our experienced and certified family counselors who explore the concerns, beliefs, feelings and behavior, determine the areas of change and work towards better understanding of each family member. At L&B Counseling we provide family counseling for a variety of reasons including conflict, grief and loss, anxiety, parenting, communication and depression.
Our Family Counseling Team in Charlotte NC
Our counselors realize that families face a lot of challenges these days. Whether it's parenting, loss of a family member, infidelity, communication issues or substance abuse, L&B's professional family counselors prove to be highly beneficial. Not only does professional therapy help to work through problems, it enhances family relationships and further opens up the channels of communication between all members.
Benefits of Family Therapy
Family counseling prevents problems from becoming worse, like families getting destroyed due to drifting relationships and/or marriages that can lead to divorce. Studies have shown that professional therapy also improves mental and physical health of the family members.
Our family therapy is solution-focused and can require just a few sessions. Meetings and sessions are held at the convenience of the clients. Our sessions have the flexibility regarding the number of members attending the meetings, depending largely on the therapeutic goals. Our professional therapists offer individual counseling sessions to supplement family therapy as a whole.
Our family counseling services aim to cultivate understanding and mutual respect among all family members to solve issues of one or more people. For instance, if a child is having some academic or social difficulty, our therapy can focus on the client's family pattern and can contribute largely to the child's behavior and actions.
What We Offer
At L&B Counseling we believe in building healthy, happy and strong family bonds through our therapy services. We even believe that marriage counseling is another benefit when it comes to building successful families.
So, what are you waiting for? It's never too late to get professional counseling services and improve the quality of life of your family members. We all know that counseling has a lot of benefits, so why not make a positive change today and enjoy a healthy, happy family forever! Contact L&B Counseling Today! 704-995-7312.