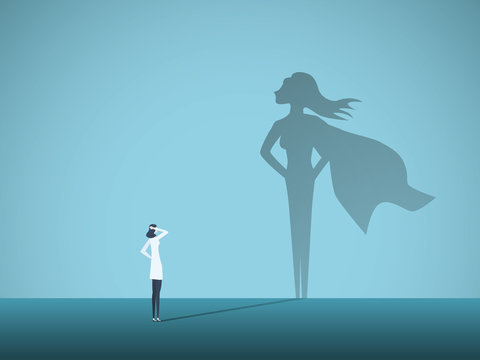 May is Women's Health Month
There are various roles that the modern woman plays in her day to day life – career woman, mother, wife or partner, caregiver, and more – and often women operate in these roles simultaneously. According to the Family Caregiver Alliance, upwards of 75% of all caregivers are female, and may spend as much as 50% more time providing care than males. Unfortunately, when women have to juggle several roles at once, it can often lead to burn out – which may be evident in her physical health, mental health and more. 
What is Superwoman Syndrome?
It is the act of taking on more than the allotted energy, time and resources available. Many women feel the obligation to take on more – whether that be at home, on the field as an athlete, or in the workplace. This syndrome is often accompanied by various medical conditions such as insomnia, anxiety, depression, hormone imbalances, weak immune systems, muscle tension, IBS, migraines, acne, joint pain, irregular menstrual cycles and constipation. Our bodies and moods often act as the alarm system that says we need to practice better self-care and possibly even remove some things off our plate. 
Three tips to assist with superwoman syndrome.
Assess and evaluate:  Ask yourself…What is on your plate?  Am I doing too much?  Is there anything I can delegate?
It is okay to step back and lighten the load.  People are more effective when we aren't stretched thin, giving our best to what needs our attention the most.
Self care and balance:  I like to think of self care like a car needing to refill its tank with gas. If we expect that we can do a cross-country road trip and not stop for gas at least several times, we are in big trouble. Self care provides us with more fuel for our journey. I always encourage my clients to incorporate self-care practices throughout their week, not just when trouble hits and you're running on empty. A consistent routine of self-care results in greater life balance. Balance, in this case, is not defined as equal attention for each task. Balance means more time to do the things you love versus the things you have to do.
Self-Compassion: It is important to be gracious, kind and gentle with ourselves. We are generally too critical, resulting in a pressure-filled environment where too much focus is put into "a perfect performance." Our self-talk can really help to promote more self-compassion and acknoledgement that we are already superwomen in our own respect. Acknowledging and applauding ourselves for what we do and how well we do it – without feeling the need to add more – is a great way to practice self-compassion. Again, remember, we are all superwomen in our own respect.  We have nothing to prove and we have the right to make adjustments for our overall health if necessary!
This blog was written by Sade Massiah, LCMHCA.