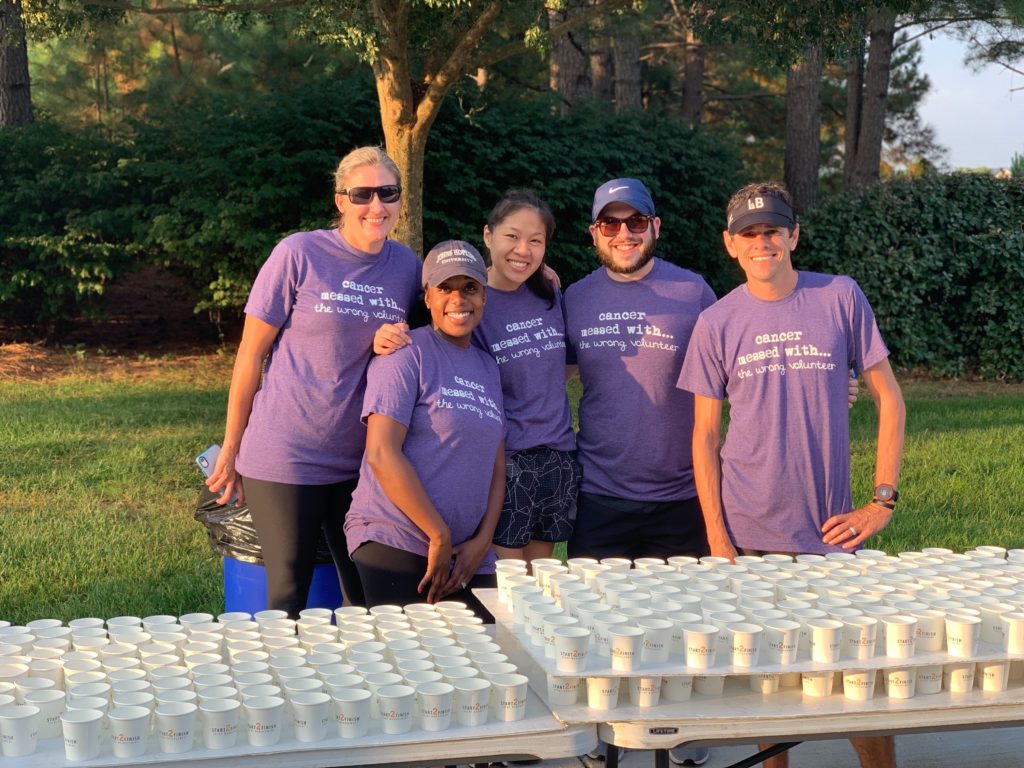 Our passion at L&B Counseling is Breaking The Stigma of Counseling. We did that recently on Saturday, September 28th by volunteering at the Isabella Santos Foundation 12th Annual 5K/10K for Kids Cancer in the Ballantyne area.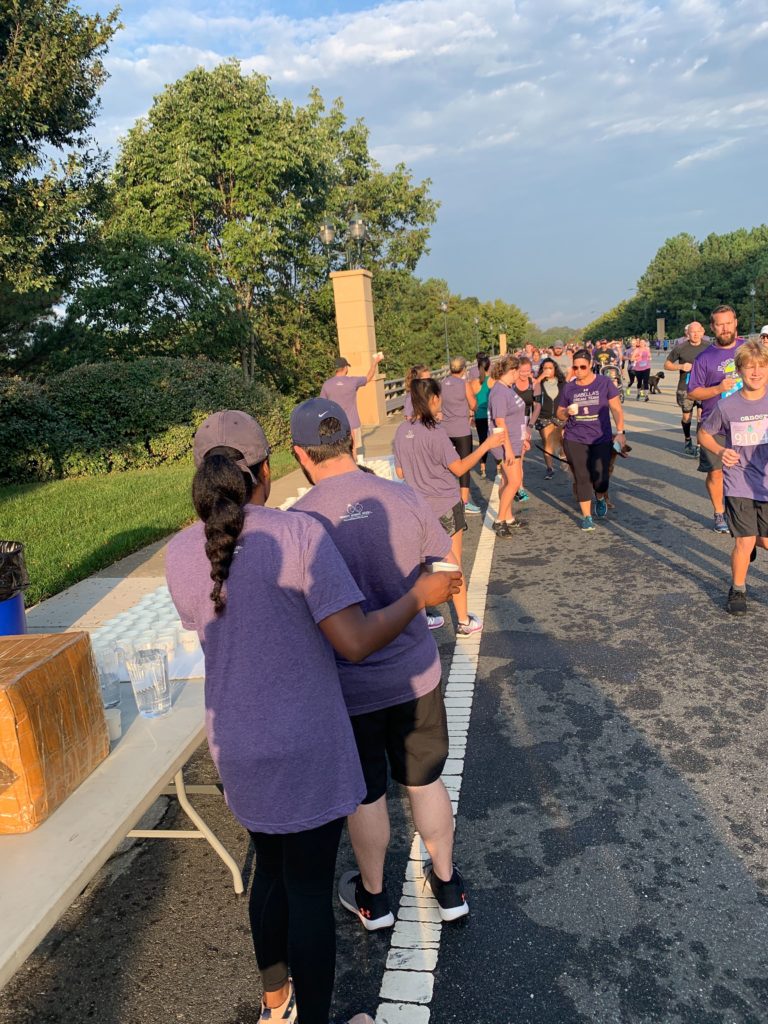 According to the American Childhood Cancer Organization, every 3 minutes, a family hears the devastating words that their child is diagnosed with cancer. Cancer remains the number 1 cause of death by disease for children in America. It is estimated that approximately 1in 285 children will be diagnosed with cancer before their 20th birthday.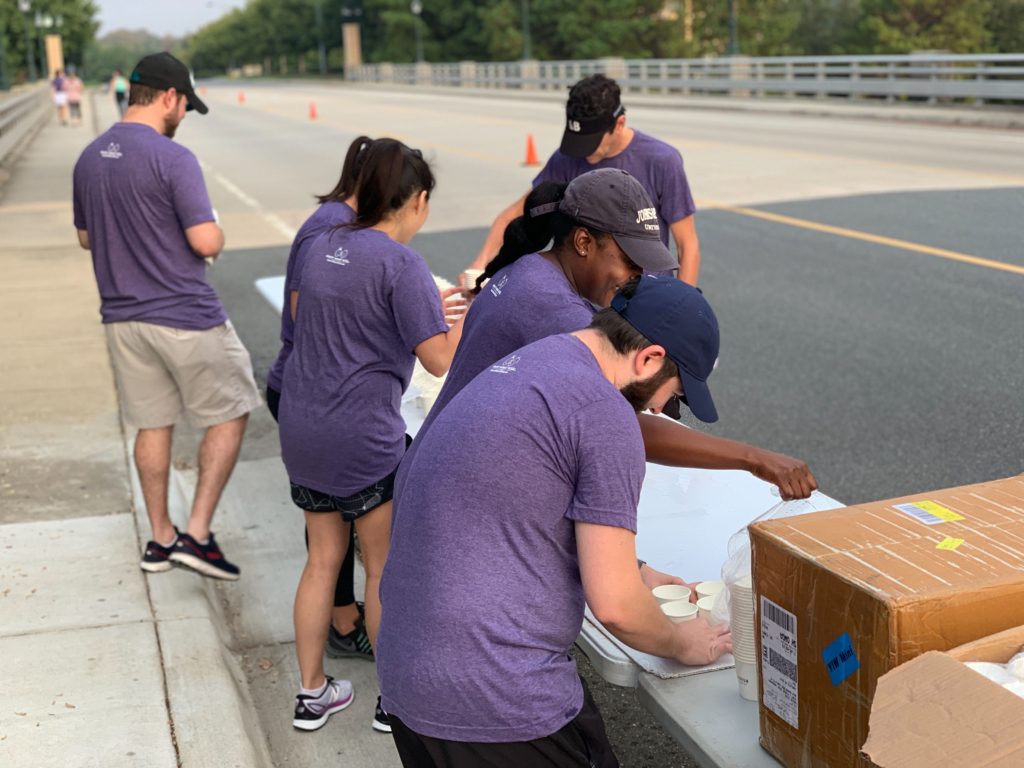 Our team supported Isabella Santos Foundation by volunteering at the first water station along the course. The morning started very early. We were up before the sun came out and headed to our designated spot. Joined by our significant others, we began setting up with plenty of water for all the participants of the race. When the race started, we prepared to hand out water to all the runners by motivating them and encouraging them as they ran that hot morning. As tired as some of us were, we felt a sense of appreciation to help out that morning. We each felt grateful to be a part of the event that day. Witnessing the many runners and volunteers of the event reminded us of a community coming together and giving our time to help an organization. We knew we were present that day not only to be a part of it, but to be a part of a community that is fighting for something greater than us. We knew that by volunteering, we were giving a part of ourselves to help support a great cause, the fight against childhood cancer!
Childhood Cancer Awareness Month
Written by: Minh Bui