Taylor is a WONDERFUL counselor and overall great human being. She makes you feel very comfortable to share anything that is bothering you or that you feel you need to work on, including unresolved trauma or past abuse. She is great at getting to the root of what is causing you to be less than the best version of yourself, and does so with empathy and even a good sense of humor. I cannot recommend her enough!
My name is Taylor Kracht, and I am a LCMHCA. I was born and raised in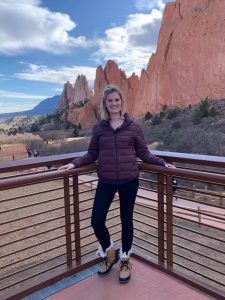 Quakertown, PA.  I am a free-spirit and love to travel, which led me to Virginia where I attended Roanoke College to obtain a Bachelor of Science in Psychology.  I received my Masters in Couples, Marriage, and Family counseling at the College of William and Mary. I continued my journey south and moved to Charlotte with my boyfriend to start our lives together in the Queen City.
During my free time I like to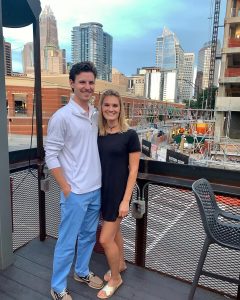 spend time with friends where I enjoy meeting new people as well as hanging out with old friends. I also love watching movies, spending time outside, playing with my dogs, Murphy and Arlo, at the dog park, hiking, exploring new places and going on adventures (big or small).  My biggest adventure was traveling to Australia for 6 months while I was in college (study abroad).
Coming from Pennsylvania, I would go snowboarding in the Poconos every year with my friends. Most of my time now is spent with my boyfriend, Jack, and our two dogs. We also enjoy exploring new places and restaurants in Charlotte.
My approach as a clinician is integrative. I use CBT and Solution- Focused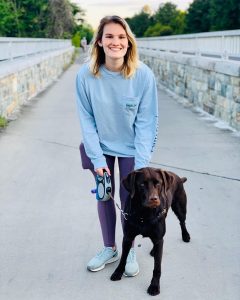 techniques with a Person-Centered mindset. In short, I use directive tools to help clients by finding what works for them in their time of need.   I portray empathy, genuineness, and an unconditional positive regard for the client. It is important for the client to feel comfortable enough to reach deeper places within themselves. I understand clients by getting to know who they are now and where they came from. Every client is unique and so every session will be tailored to fit the client's needs.  I work with families, adults, children and adolescents.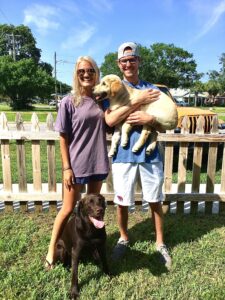 My passion is in couples and individual counseling.  I am experienced in grief, trauma, depression, anxiety, ADHD, among other presenting difficulties. I assist the couple/family as a unit by working on communication and behaviors. I use Structural Family Therapy, Emotional-Focused Therapy and Gottman Theory when working with couples and families. 
Book an appointment with Taylor by calling 704-247-7353     or email Taylor@landbcounseling.net