L & B Counseling offers clinical supervision for those seeking to become a Certified Alcohol and Drug Counselor (CADC) or Licensed Clinical Addiction Specialist (LCAS). Kirsten Cole, MA, LCMHC-A, LCAS, CCS-I is able to provide clinical supervision to those seeking to further their personal and professional development in the field of substance abuse.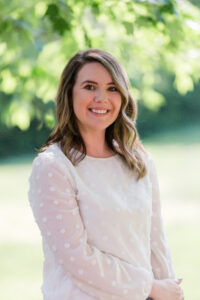 "The supervisory relationship is one that must possess respect, trust, and openness by both the supervisor and supervisee. My approach is to meet you where you are in your substance abuse training, and offer a supervisory relationship that is collaborative and supportive. Our work together will unravel the aspects of working with clients, maintaining a healthy sense of self and striving for success both personally and professionally. Whether we borrow from my theories and techniques, or research new ones together, my goal is to support you in becoming the best Addiction Specialist you can be."
Supervision includes:
Face to face and/or on-line clinical supervision in the ratio of 1:40 of direct service with focus on utilizing the 12 core functions and increasing competency of clinical skills.

Guidance in diagnosing, conceptualizing and treating clients with substance use disorders and dual diagnosis.

Assistance with preparing for the AADC examination.

Psychoeducation on substance use disorders.

Learning about local services and resources, including types of treatment, levels of care, and referrals

Learning the ins and outs of legal and ethical guidelines and mandates to ensure best practices.
If you would like to learn more about me or schedule a consultation, please visit my bio linked below!