 Google Review
August 2022
L&B has helped me a lot. I've been doing therapy for two years, and i've been through a residential program, a partial hospitalization program, and intensive outpatient, and through all that, my best experience has been through L&B. Would definitely recommend. (Client of Marina Skrabalak)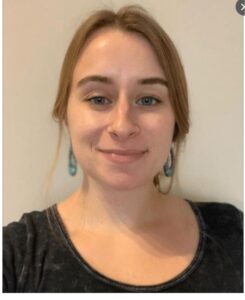 My name is Marina Skrabalak, and I am an LCSWA. I was born and raised in Albany, New York.
I earned both my Bachelor of Science and Master in Social Work degrees from the University at Albany, State University of New York. Two years ago, my boyfriend and I decided to uproot and move to Charlotte to continue building our lives together. Shortly after moving, we rescued our dog, Beau.
During my free time I enjoy spending time with family and friends, playing with my dog, Beau, working out, reading thriller novels, and binge-watching my favorite shows. My boyfriend and I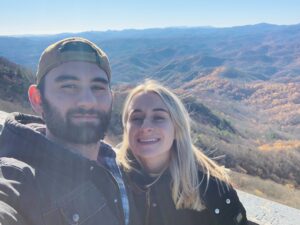 spend our weekends being active with our dog and within our gym community, attending sporting events or live concerts with friends, as well as, trying new restaurants or cooking a meal together at home.
Although I am not a professional fisher, I do enjoy taking time out of each planned vacation to go fishing. Fun fact, I once caught a Bull shark! 
I have experience working with a diverse range of clients in early childhood, within the school system, and within integrated behavioral health care settings. I also have experience working with olde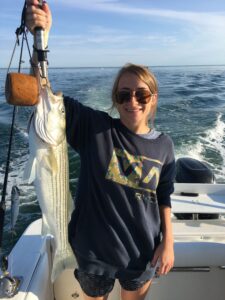 r adults in addiction within the outpatient hospital setting. I am experienced working with trauma, depression, and anxiety. My therapeutic approach includes Cognitive-Behavioral Approaches (CBT), motivational interviewing, and mindfulness. I also utilize play therapy with kids, to allow them to feel more comfortable and more connected to what it is they are going through. This allows kids to discuss deeper issues they may be experiencing in a less direct and more comforting manner. A play therapy approach also allows for kids to work toward self- acceptance and acceptance of their current life situation. 
I have always had a passion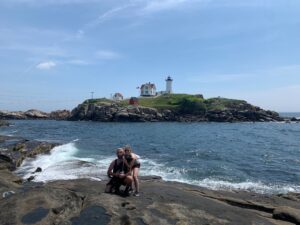 to help others. I truly believe that each individual holds the strength to be the best versions of themselves and face any adversity. As your therapist, I will make sure you gain the necessary skills to build your self-confidence when faced with these challenges and to overall become more independent. I am open and comfortable working with clients of all ages, but my true passion is with kids and adolescents. I strive to create a safe and comforting environment where clients can openly discuss what is on their mind and work hard to ensure every client is heard and validated. As your therapist, I will advocate for you to find the healthiest version of you while you are on this journey of healing, and support you throughout this journey as well.