Kirsten Cole, LCMHCA, LCAS, CCS-I
Google Review
February 2021
I've been seeing Kirsten for about 2 months now, and she has been nothing but helpful for me. I look forward to seeing her every week and she has helped me a lot with my anxiety. Even though it's only been a short period of time, I can already see my change of mindset and how much going to therapy has affected me in a positive way.
I have been seeing Kirsten for a little over 3 months now and she is so helpful!! i have been to multiple therapists, and i've definitely had the most success here at l&b counseling. Kirsten has helped me work through my anxiety, depression, and body image issues. i feel comfortable talking to her, and i always look forward to our weekly sessions. you can tell that the counselors here truly care about each client they have, and the service there is amazing! i would definitely recommend l&b counseling.
Such a great place. I feel at home when coming to therapy, i've been going to kirsten cole, she's very well educated and a great therapist! the whole environment is very comforting and I definitely think therapy can make a difference. I've been going for a year or more and it's made such an impact on my life.
Kirsten C. has been a godsend to us. She quickly confirmed what we had suspected and my child has found a place where she can de-stress and let her feelings out with no judgement. Kirsten has created a great relationship with my child and my child feels safe there. I love that L & B does not want to see your child in therapy forever and they help teach coping mechanisms so your child can successfully move through life without therapy!
Hello! My name is Kirsten Cole and I am a Licensed Clinical Mental Health Counselor Associate and Licensed Clinical Addictions Specialist. I am originally from South Florida, but moved to Boone, North Carolina to attend Appalachian State University. I received my Bachelor's Degree in Psychology and then went on to receive my Master's Degree in Clinical Mental Health Counseling. After graduating from Appalachian State University, I made Charlotte home with my husband, Charlie and our dog, Baxter.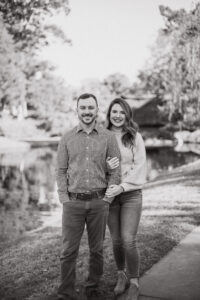 In my free time, you can find me at the gym lifting weights. I fell in love with fitness after I began a weight loss journey three years ago. I was able to experience firsthand how beneficial physical exercise was for mental health (and vice versa) and I encourage my own clients to be aware of how their physical and mental health are intertwined. When I'm not at the gym, I am home baking sweets or exploring new restaurants with my husband.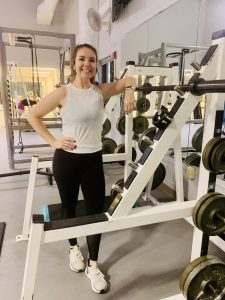 I have a fierce passion for helping others. I have worked in the community mental health setting with clients with a broad spectrum of disorders. I wholeheartedly believe in the strength and capacity of my clients and provide loyalty and encouragement as we work together towards a better lifestyle. I understand personally and professionally that growth and change do not happen without adversity. I understand, also, that such adversity is incredibly healing and rewarding for the body and mind.
My counseling work has focused on adolescents and adults with mental health and substance abuse concerns.Additionally, I work with many individuals who struggle with perfectionism, body image concerns, burnout, and difficult life transitions. I identify with a person-centered, and cognitive behavioral theoretical approach with motivational interviewing techniques. This integrative counseling approach strives to balance mindful awareness, a genuine and empathic relationship, and a collaborative effort at identifying what changes a client can make to minimize emotional and behavioral disturbances.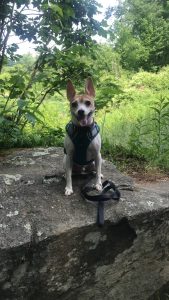 The word "addiction" may sound big and scary, however, it is not a determinant of going on a recovery journey. Recovery takes many shapes and sizes and leads to a path of wellness. I am here to stand beside you in your wellness journey to help identify unhelpful coping mechanisms and behaviors such as shopping, internet/gaming, gambling, and substance use. I also work to support family members of individuals that struggle with the disease of addiction.
My therapeutic approaches are individualized for each client and not one approach is a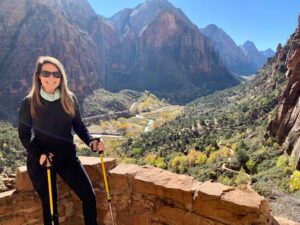 "one-size fits all." I will work to adjust approaches if necessary, in order to best serve you as my client. I will also assign homework that is designed to help reinforce the work we are doing in our counseling sessions. As a counselor, my goals are to help individuals understand their lives, cultivate self-awareness, and facilitate growth.