I did not have high expectations of success when I first made an appoint because I've never had good experiences in the past with therapy. However, I found they my counselor was very willing to listen rather than automatically fit me into a box. The approach at L&B is far more welcoming than your traditional therapy atmosphere. I feel like I'm in a safe space, that I am being heard, and genuinely counseled. It has been so helpful ever since I started going to see Uyen. I highly recommend both her and L&B Counseling.
Uyen is a phenomenal therapist and I cannot recommend her enough! She actively listens and allows me space to think, speak, and reflect upon my own experiences while also offering her incredible insight when applicable. I look forward to meeting with Uyen every few weeks. Our sessions serve as time for rejuvenation and I always leave our sessions calm, hopeful, and inspired.
Hello, My name is Uyen Dinh. I earned my Bachelor of Social Work and a Master of Social Work from the University of North Carolina at Charlotte.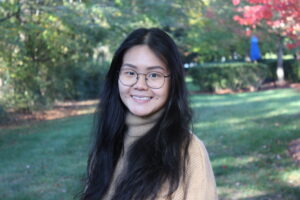 A great joy of mine is sightseeing, visiting coffee shops, thrift/antique shops, museums, and trying different foods. I also love creating art. You can catch me crocheting, knitting, singing, or painting in my free time. If you see me driving, most likely, I am belting my heart out to a Broadway musical. I love moving my body, so I love being in nature, taking walks, doing yoga, and working out at the gym. Lastly, I am a nerd at heart, so I also enjoy spending my free time watching anime and superhero movies.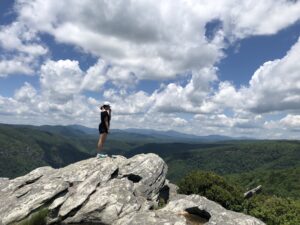 My therapeutic approach encourages personal growth and provides opportunities for clients to learn information and skills to help them find a more balanced, meaningful life. I believe that the clients are the true experts in their lives, so I work with my client to establish a treatment plan that is specific to their identified needs and goals. I believe there is no "one size fits all" form of therapy; however, my theoretical preferences are a combination of Person-Centered Therapy, Motivational Interviewing techniques, Mindfulness-based stress reduction, Cognitive Behavioral Therapy, Strengths Based Therapy, Solution Focused Therapy, Acceptance Commitment Therapy, and Narrative Therapy. I pull from each modality so that I can tailor therapy to your specific needs.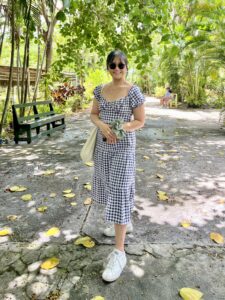 As a first-generation Asian American, I understand and have experienced mental health stigma. It is a passion of mine to normalize dialogue regarding mental health and dismantle stigmas associated with therapy. I am experienced in depression, anxiety, grief, trauma, cultural/racial identity concerns, LGBTQIA+, self-worth, life transition/stressors, and self-esteem.
I am committed to my clients providing a safe, non-judging, trusting, and warm environment where they can work toward healing or self-actualization. In an ever-changing and fast-moving society, it is difficult for many to be grounded in the present moment with their mind, body, and spirit. I am here to create space and hold time for you to be heard, supported, and learn more about the most crucial person in your life, yourself.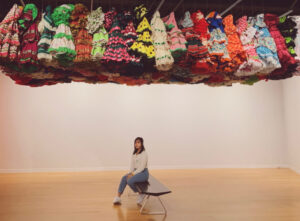 Make an appointment with Uyen Dinh
You can also reach Uyen at: Uyen@landbcounseling.net or 704-247-7353