Have you ever found yourself saying, "I'm healthy, why go see a doctor? I don't need to go to the doctor. I can get through this myself.  If I'm really sick, then I will make an appointment. So why go see a doctor?" At some point or another, we have all heard these words.  No matter where we are in our lives, going to the doctor's office isn't really fun.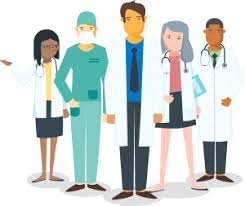 Personally, I have been having similar thoughts relating to my annual check-ups regarding my post stem cell transplant. In January of 2017, I learned that I am in remission. This meant that I am healthy and I no longer needed to do monthly blood work and have scans every 6 months. I was cancer free. However, I am still required to have annual check-ups with my oncologist who is 2.5 hours away.
It is understandable that we have busy lives and sometimes it is difficult to hit the brakes on our demanding schedule to take a day off to go to the doctor's office. However, we forget that it is important to take care of ourselves. As a therapist, I talk with my clients about the importance of self-care a lot. When we neglect to take care of ourselves, our mental health suffers, which in return negatively impacts our physical health, and vice versa.
Here are some reasons from to keep in mind why it is encouraged that we see a doctor on a regular basis:
To establish a relationship with a physician. It is important to have a doctor who knows your medical history.
To establish health risk. What is your family medical history? A doctor can help you lower the risks.
To keep your body in check. Regular doctor visits can keep your body in check over time.
To keep your mind in check. A doctor can do a routine mental health screening.
To get a good night's sleep. A doctor can help you get better sleep if you struggle with insomnia or restless sleep.
To get a piece of mind. We've all searched the Internet and come across WebMD, which in return has only caused us to worry and diagnose ourselves. It is safe to say it is always best to see a doctor, who can give us a better picture of what's going on.
For prevention!
To check out all 10, find them here!
So let's all encourage each other to take care of our overall health!
Written by: Minh Bui