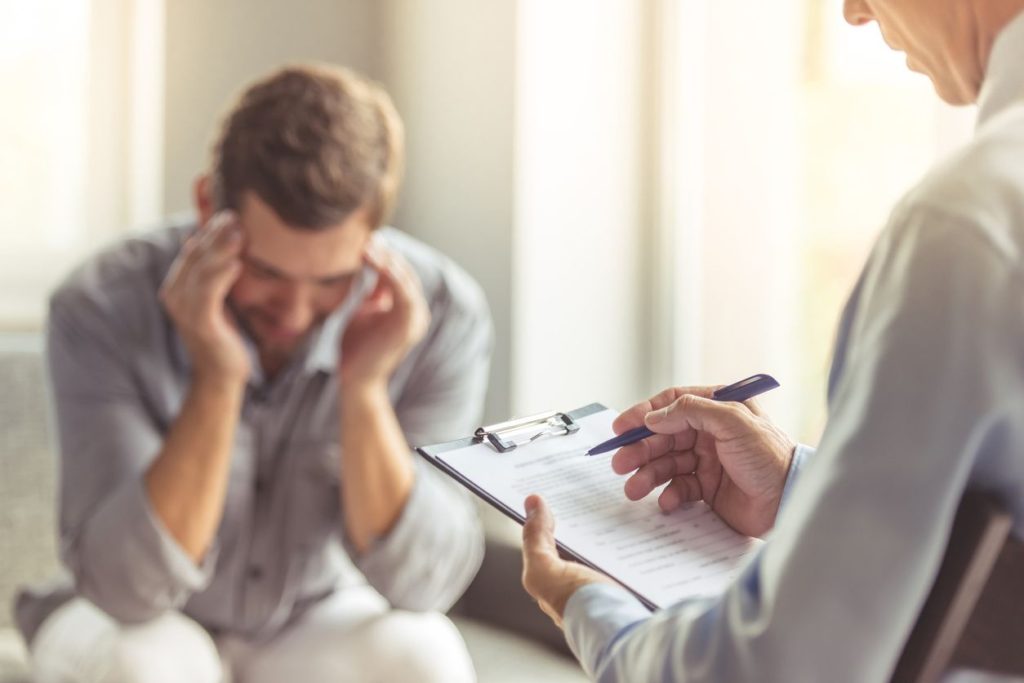 Imagine you've broken your leg. Said leg is bound in rock-solid plaster. Your newly bound leg can make it hard to get outside. It can limit your ability to leave the home and make you feel vulnerable and self-conscious. Now imagine that your whole body is bound in plaster. Plaster that feels as though it may never come off. Wouldn't that be crippling to your day-to-day life? For people living with anxiety disorders this is how some days can feel. Panic attacks, phobias, worries and obsessive thoughts can make the prospect of leaving your home (or even getting out of bed) virtually impossible. They can cause you to lose touch with friends, miss out on social engagements, lose time (and pay) at work and cause you to retreat into an insular bubble.

Left untreated, anxiety disorders can exact a devastating toll on our lives. Fortunately, like any malady of the body or, mind, they can be treated. There are a couple of cognitive therapies which have proven particularly effective in treating anxiety disorders. Here we will focus on two, Cognitive Behavior Therapy (CBT) and exposure therapy. Through a combination of these therapies, we can overcome our anxieties and break the hold they have over our lives…

Why Anxiety Therapy Works

We have been conditioned to reach for a pill whenever there is something wrong with our health. However, while psychopharmacology can prove effective in combating anxiety disorders, therapy should always be your first port of call. Therapy imbues you with the skills to address and confront the roots of the problem while medication treats only the symptoms.

Anxiety disorders are many and varies and so a therapeutic approach can be tailored to your specific needs. The same treatment may not work as effectively for Obsessive Compulsive Disorder as it does for panic attacks. While both CBT and exposure therapy can be used to treat a wide range of anxiety disorders there's no substitute for making an appointment with a qualified therapist.

Let's take a look at CBT and exposure therapies and how they can be used to combat anxiety related disorders…

Let's Talk About CBT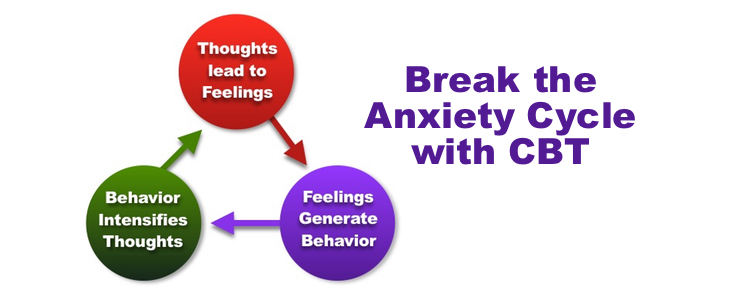 Cognitive Behavioral Therapy is the most commonly used therapeutic tool for combating anxiety. I hinges upon a simple premise. We all view the world through the lens of our own unique perspective. While our brains may interpret the world around us as objective fact, there is much about the way in which we perceive the world around us which is highly subjective.

Have you ever misread the expression on someone's face? Or inferred something mean from a perfectly innocuous statement that they said? Or spent days obsessing over a completely innocent comment that a store clerk made while you were trying something on?

The filter through which we process events around us can obfusticate or distort their meaning. CBT seeks to address these distortions in the way we view the world and ourselves by deconstructing unhelpful thoughts and applying the microscope of logic to make potentially damaging thought processes wither under the lights.

As we can see, CBT is split into two interrelated sections;

Cognitive therapy- This concerns the ways in which our thoughts can contribute to our anxiety disorders.
Behavior therapy- This takes a close look at the way in which we behave and react to situations and stimuli triggers anxiety.
By addressing both of these we can control the way in which we react to stimuli and stop the thoughts that damage our psyche before they can inflict harm on us.

Thought Challenging

The key to CBT is challenging unhelpful or damaging thoughts. These thoughts can cause us to jump to illogical conclusions, distort the words and actions of others and exacerbate our anxiety. Challenging and deconstructing these cognitive distortions is a skill, and like any skill it takes time, practice and persistence to master.

Thought challenging is a 3 step process-

Step 1- Identify: The trouble with cognitive distortion is that we have become so accustomed to it that we do not recognize it when we see it. A therapist can help you to identify the source of negative thoughts. Eventually you will be able to backtrack and get to the root of damaging cognitive distortion.

Step 2- Challenge: The next step lies in challenging the unhelpful thoughts which set a whole lot of other thoughts in motion like falling dominoes. A therapist can condition you to question the evidence upon which these thoughts are based. It's often tenuous at best.

Step 3- Replace: The final step (and possibly the hardest) is replacing these healthy thoughts with more realistic alternatives based on the available evidence or even evidence to the contrary. Don't be alarmed if at first you don't believe yourself. CBT is a war and not a battle. It takes a long while to become comfortable with replacing the harmful thoughts that come more naturally with more logical alternatives.

Exposure Therapy

Exposure therapy can prove effective as an alternative to (or even in tandem with) CBT. We tend to avoid anxiety and the things that stimulate it in us. However, the more we do this, the more we risk retreating inwards into an insulated bubble of our own making. Exposure therapy conditions you to gradually confront the things that your every instinct screams at you to retreat from.

Don't worry, your therapist won't throw you in at the deep end by making you confront your biggest fear straight away. More likely they will condition you to become ready to confront it slowly and incrementally using a practice known as…

Systematic Desensitization

This is where you are exposed to the thing that causes anxiety in tiny increments that build and make you less sensitive to the point where you are finally able to confront it. Many therapists find that this approach works well in the treatment of phobias.

Let's say that you have just started dating someone new. You really like them and things are going well. The trouble is that they keep mentioning how much they love their dog… And you are terrified of dogs. You may think that your only option is to end the nascent relationship. However, a therapist can help you to overcome your fear of dogs through systematic desensitization.

They may start you off by imbuing you with relaxation skills to help to mitigate your body's physical response. Then they may start you off by looking though images of dogs with you. Then perhaps videos of dogs moving, sleeping, walking and playing. Then perhaps you will be exposed to images of your new paramour's dog. Then you might be ready to undergo controlled exposure to your new beau's dog.

Anxiety therapy is a collaborative approach to solving your problems. By working with you and giving you exercises to complete on your own, a therapist can give you the tools you need and the knowledge to use them. As you grow more comfortable and proficient in using them, you can potentially rid yourself of your anxiety disorders for good!
To learn more about the treatment for Anxiety and Panic Attacks or schedule an appointment with our specialists, contact L&B Counseling, 704-995-7312.