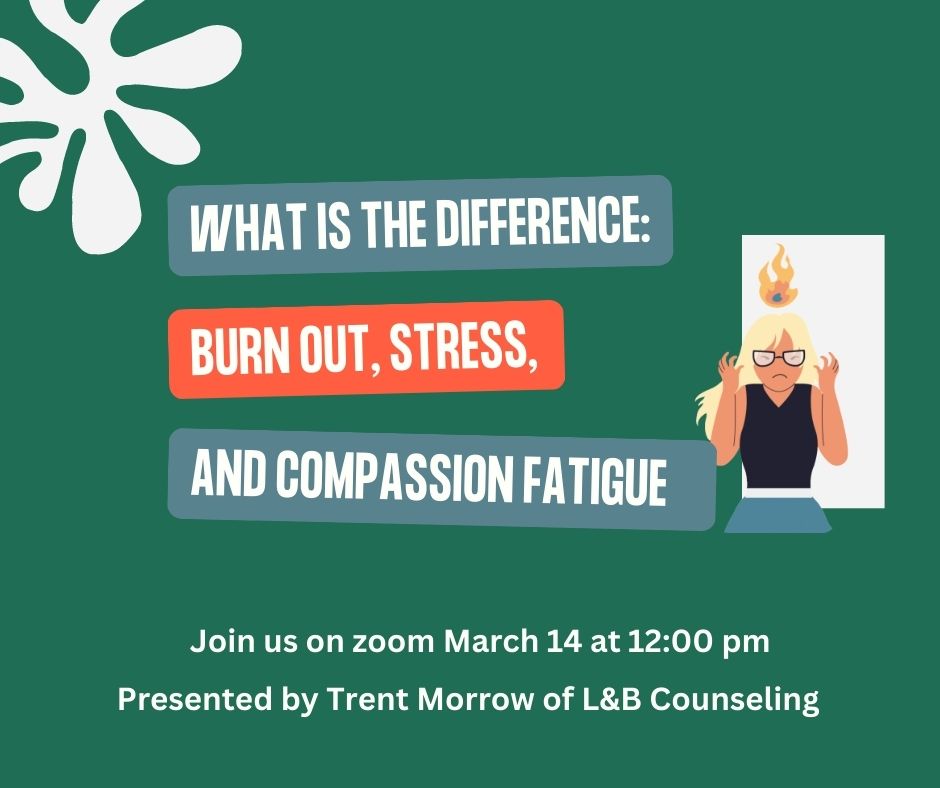 Join us on March 14th at 12:00 PM for our SECOND series:" Is our world that different?" Burnout, Stress, & Compassion Fatigue.
Are you feeling overwhelmed, exhausted, and on the verge of burnout? It's time to take control of your stress levels and learn how to prevent burnout before it takes over your life.
Join us for an eye-opening presentation on stress, burnout, and compassion fatigue. Licensed therapist Trent Morrow will discuss the causes of stress, how it affects your physical and mental health, and practical strategies for managing stress and preventing burnout.
Register Below To Attend This Virtual Event!