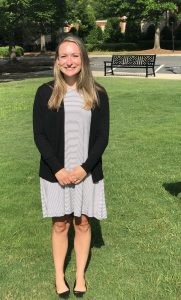 Hi there! My name is Shannon, and I am an LCMHCA. I grew up in Virginia Beach, Virginia and then attended Virginia Tech, where I earned my Bachelor of Science degree in Human Development. After graduating, I moved back to the Hampton Roads area to attend Old Dominion University for my master's degree in clinical mental health counseling. I recently moved to Charlotte to join my fiancé in this beautiful city.
In my spare time, I enjoy spending time with my family and friends, walking my dog, being anywhere outdoors, and practicing water sports such as wakeboarding and slalom skiing. I have two nieces and a nephew who I absolutely adore, and my dog, Petey, makes me a proud dog Mom. I love the beach but also enjoy hiking in the mountains and spending boating days on lakes. I learned to waterski when I was only 7 years old.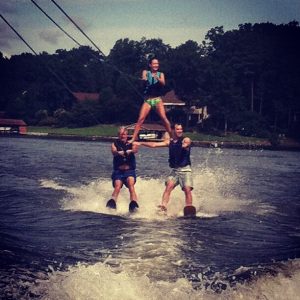 I like to use three aspects to explain my approach: ways of being, ways of understanding, and ways of working. For ways of being, Person-Centered Therapy and Gestalt Therapy best describe my therapeutic presence with clients. I find empathy, unconditional positive regard, and genuineness to be at the core of building rapport with clients. It is in my therapeutic nature to provide clients with these conditions. At the same time, I often use immediacy to point out and process clients' thoughts and emotions in the here-and-now. Next, I tend to conceptualize clients from both an Adlerian and a Rational Emotive Behavior Therapy lens; I try to understand clients' concerns and symptoms based on their development, childhood experiences, and defining or adverse events experienced while looking for self-defeating patterns and behaviors. Lastly, I use the client's diagnosis and culture to decide on the best possible plan of action, pulling from evidenced-based literature. My counseling style takes into consideration the individual differences and developmental stage of each client. My approach is often eclectic, as it is important for me to match a treatment plan with the specific client as closely as possible, so that optimal change can occur.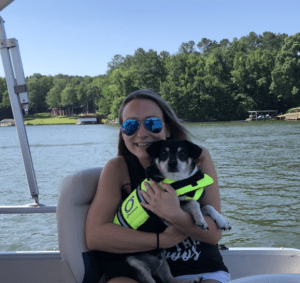 I believe that individuals hold the key to solving life's issues but sometimes need the assistance of others to help pull out those strengths and provide support along the way; I have a passion for supporting clients on this journey of self-awareness and growth. I firmly believe that we do not have to face life alone and that seeking help is a sign of strength, showing one's desire to make a change. Not only is this a strength but it also supports the movement towards breaking down the stigma that exists around seeing a counselor. As a therapeutic presence can be the most beneficial healing tool, I strive to be just that for clients, if nothing else. In addition, I aim to help clients increase awareness of their emotional state while providing a comfortable and supportive space to do so. Counseling goals will be created collaboratively and based on each individual's need at the time.