Hello! My name is Maria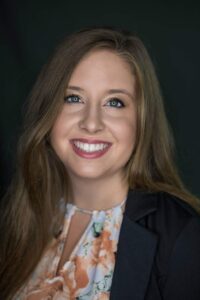 Chase and I am a Licensed Marriage and Family Therapist Associate (LMFTA). I hold a Master of Arts Degree from Pfeiffer University in Charlotte, NC. Prior to my graduate degree, I earned a Bachelor of Science in Sociology, concentrated in Families and Intimate Relationships, as well as a minor in Family and Consumer Sciences, from Appalachian State University. While my family originates from Cary, NC, Charlotte has become home to me my partner since attending Pfeiffer.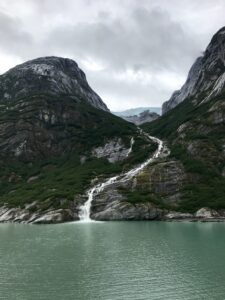 In my free time you may find me spending time outdoors or soaking up time with family and friends. I enjoy traveling and discovering the food scene a new city has to offer. I often use my time and energy to explore hiking trails when in the mountains or immerse myself in the ocean and sand when on the coast. When I am at home, you can find me in search of a new movie or TV show with my boyfriend. 
I have passion to serve others through the many pivotal moments life brings. Life can be overwhelming and frequently difficult to navigate. I have experience working with individuals, couples, and families who have endured trauma, illness, stress, and the uncertainty life transition can bring. I am devoted to empowering those experiencing transitional stress, anxiety, depression, postpartum depression and anxiety, identity development, family and couple conflict, and relationship issues. I strive to provide a warm and safe environment for clients, as well as develop a relationship that is filled with mutual respect and aimed at fostering growth.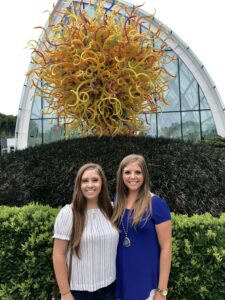 I use a variety of approaches and resources including Narrative Therapy, Bowen Family Therapy, and Cognitive Behavioral Therapy while fostering your strengths to help you thrive and create change. Further, I have specialized training through Postpartum Support International which is utilized in treating perinatal mental health. I utilize an evidenced-based perspective to cultivate an approach to treatment that is systemic in nature as well as research-informed. I believe an eclectic approach to therapy is necessary in finding innovative ways to problem solve and provide tools to support your therapeutic goals. I believe family therapy and couples therapy can be necessary to address key issues and heal wounds from within while also learning to communicate your needs and boundaries. As your therapist, I will advocate for you to find the healthiest version of yourself while on this journey of rediscovery. I am dedicated to helping individuals, couples, and their families, grow from the challenges life often puts in our path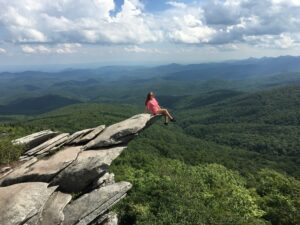 During these seasons, the therapy room is a safe environment for such change and exploration. I am committed to offering services that are inclusive of all cultures, faiths, races, and backgrounds. 
Make an appointment with Maria
You can also reach Maria at: maria@landbcounseling.net
Or 704-247-7353