Joe Davis passed away at the age of 28 from addiction. His personal motto, as told by his sister Melissa Davis Boyd,  "Hope…never lose this" was recently commemorated during the annual Joe Davis Run for Recovery. After Joe's passing, Melissa began distance running as a way to cope with the loss of her brother. To honor Joe's life, his family started the annual race and donates the proceeds to the Keystone Substance Abuse Center in Rock Hill, South Carolina.
Addiction is more common than most people realize. In 2017, according to the National Survey on Drug Use and Health, there were about 19.7 million people in the U.S. over the age of 12 suffering from addiction. Addiction is a disease, and unfortunately one that cannot be cured. It affects not only the user, but also their loved ones. Unfortunately, many do not receive the help they need due to a lack of resources, or fear of being stigmatized by others. Our team at L&B Counseling joined in the race in order to honor the memory of those whose lives were lost and to support the cause.
On Saturday March 9th, our team, along with our friends and family, participated in both the 5k and 10k races. It has been our mission this year to become more involved in the community and to spread awareness for mental health. As so, we were thrilled for the opportunity to participate in the event, as we continue striving towards breaking the stigma of counseling.
All week we watched the weather intensely. Although it was a rain or shine event, we all hoped for great running weather. For some of us, running has not been a part of our lifestyle, and training to run in the cold was not nearly as easy as it sounds. The morning started out very cold, but on that day we all came together to support one another and we each completed the race; as a team.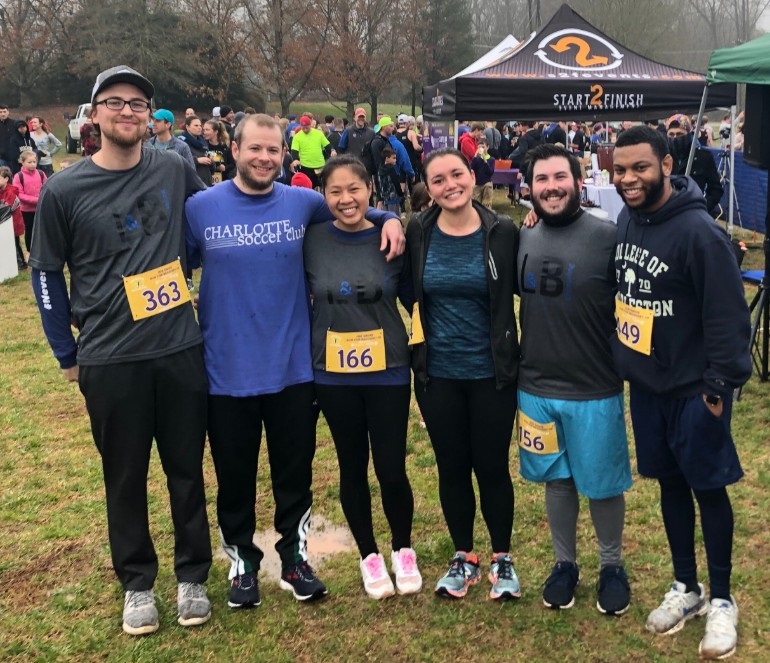 The Joe Davis Run for Recovery was the first event in which we were all able to come together as a team and participate for a cause. We stepped out of our daily roles as therapists and joined in with the community as runners. While some of us enjoy running as a part of our lifestyle, and some are not so much a fan of it, we all learned something that day; we were running for something greater than us. On that cold morning we ran for hope, we ran to save one life at a time.
Written By: Minh Bui