Hello, my name is Brittany Preslar and I am a Licensed Clinical Social Worker Associate. I was born and raised in Star, North Carolina.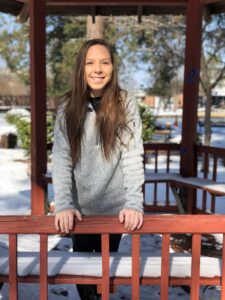 I received my Bachelor of Social Work from UNC Pembroke in 2019. I returned to UNC Pembroke to receive my Master of Social Work and graduated in 2020. Shortly after obtaining my degree, I moved to the beautiful city of Charlotte. It has always been a dream to move to Charlotte to serve this wonderfully diverse city as a mental health therapist.
In my free time, I love going on new adventures and spending time outdoors. I enjoy hiking, kayaking, and paddle boarding during the summer months. I enjoy spending time with friends and family and at times staying in to binge watch my favorite shows.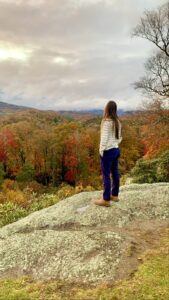 I also love traveling and learning more about the various populations and cultures around the world. 
As a therapist, my approach is integrative. I use humanistic therapy and cognitive behavioral therapy techniques and mindfulness-based strategies in helping clients during this process. I believe it is important to meet people where they are and to tailor each session to meet the client's needs. I portray empathy, unconditional positive regard, and genuine kindness to each client to allow each person to feel safe and comfortable. I work with families, adults, children, and adolescents. My true passion is individual counseling with young adults and adults.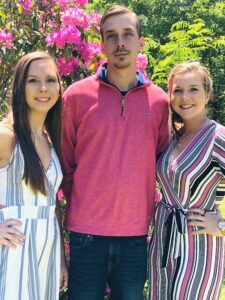 I am experienced in depression, anxiety, ADHD, grief, and trauma. I also specialize in supporting LGBTQA+ individuals as they explore their identities.
Seeking therapy can be a scary process and sometimes the process of change can feel so uncomfortable. At times it can be easier to ignore or avoid changes, but that is what makes us human. Whether you have been experiencing unwanted thoughts, mood swings, life changes, or maybe you aren't finding joy in things you typically love- therapy provides you with the encouragement and time for you to set goals for yourself and your future. 
I truly believe each person has the necessary tools to create the life they've always dreamed of, but at times we can allow ourselves to lean towards old familiar beliefs and patterns. As a therapist, I am passionate about guiding others to self-identify and appreciate what makes them uniquely wonderful. During our time together, I will walk alongside you and help guide as you find your own empowered self and welcome changes into your life.
Please visit our appointment page to schedule with Brittany. You can also reach me at brittany@landbcounseling.net or 704-336-9013.