Tajanay Keaton-Chesson, LCSWA, LCASA
Hello and welcome! I'm Tajanay Keaton-Chesson, but you can call me Taj, just like the Taj Mahal. Originally from Buffalo, NY, I moved to Charlotte, North Carolina with my mother when I was 10. Comparing Charlotte to Buffalo, it feels like I've stepped into the sunshine city! I adore the summer, enjoying activities like going to the beach, working out, taking walks, watching movies, swimming, journaling, and cooking. Spending quality time with my family and sharing laughter with loved ones truly brings me joy. Oh, and I'm also a proud plant mom, learning a great deal about patience from my leafy companions!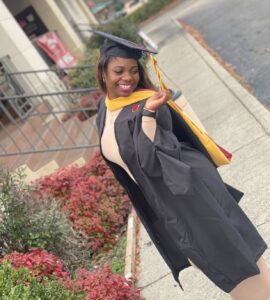 Professionally, I hold licenses as a Clinical Social Worker Associate and a Clinical Addiction Specialist Associate. I completed my master's degree in social work at Winthrop University and have been dedicated to obtaining my licensing ever since. During my studies, I worked at a domestic violence shelter, and after graduating, I became a therapist specializing in helping individuals with eating disorders. My areas of expertise include guiding people through life transitions, addressing anxiety and depression, navigating relationships, overcoming feelings of loneliness and low self-worth, coping with domestic violence, and managing eating disorders.  
My passion lies in providing a safe space for you to be your authentic self. In therapy, we work collaboratively to establish goals and gain awareness of how your thoughts, emotions, and actions influence one another. Together, we'll develop skills and implement tools to support you during challenging times and facilitate positive behavioral changes.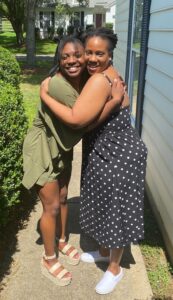 I employ a candid conversational style and gently challenge you to consider alternative perspectives. I utilize Person-Centered therapy, Cognitive-Behavioral Therapy (CBT), and Dialectical Behavior Therapy (DBT) to foster growth, understanding, and increased self-awareness. Taking a holistic approach, I am deeply committed to empowering you on your unique journey, helping you strive for and achieve the goals that best support you.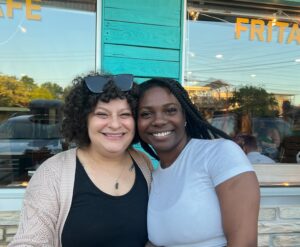 There's a saying that goes, "It's going to be hard, but hard does not mean impossible." Life has its own way of teaching us valuable lessons and navigating it can be challenging. We all yearn to find our purpose and a sense of direction that allows us to live happy and fulfilling lives. However, our past, present, or even our vision of the future can sometimes hinder our progress toward finding true satisfaction.