I cannot express enough how grateful I am to have found Moriah, a truly exceptional therapist. My child has been attending therapy sessions with Moriah for several weeks now, and the positive changes we've witnessed in our child's life have been nothing short of remarkable. I wholeheartedly recommend Moriah to any parent seeking a skilled and compassionate therapist. Moreover, Moriah has been a transformative presence in our child's life. Her expertise in child therapy, combined with her kind and approachable nature, has enabled my child to work on overcoming their anxiety, develop valuable social skills, and grow in self-confidence. I cannot recommend Moriah highly enough to any parent seeking a child therapist who truly goes above and beyond. She has made a lasting and positive impact on my child's life, and for that, I am eternally grateful.
From the very first appointment, Moriah established a warm and welcoming environment that immediately put my child at ease. My child now looks forward to every session, eagerly sharing stories about their time spent with Moriah. This, in itself, is a testament to Moriah's incredible ability to connect with children and create a safe space where they feel heard and understood. One of the primary concerns that led us to seek therapy for my child was their anxiety. Moriah's expertise in this area has made a world of difference. With her guidance, my child has developed effective coping mechanisms and gained a deeper understanding of their emotions. Moriah's patient and gentle approach has allowed my child to open up about their fears and worries, leading to a noticeable reduction in anxiety levels over time.
Moriah has been instrumental in helping my child navigate the challenges of making friends. Through various interactive exercises and role-playing activities, Moriah has equipped my child with the necessary social skills and confidence to initiate and maintain meaningful connections. I've witnessed my child grow more self-assured and comfortable in social settings, which has been incredibly rewarding to witness as a parent. Moriah's kindness, understanding, and approachability truly set her apart as an exceptional therapist. She possesses an innate ability to empathize with children, creating a therapeutic alliance built on trust and respect. Moriah actively listens, validating my child's experiences and emotions, while also providing valuable guidance and support. Her genuine care and dedication to helping my child thrive have had a profound impact on their overall well-being.
Hey there! My name is Moriah Cockerham and I am a Licensed Clinical Mental Health Counselor Associate here in North Carolina. I was born and raised in Concord, NC and will soon reside in the South End area of Charlotte, NC. I earned both my Bachelor of Arts Degree in Communication Studies and Master of Arts in Counseling right down the road at UNC-Charlotte!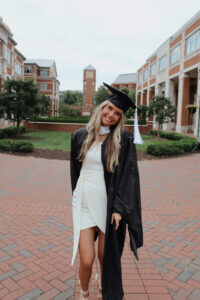 During my free time I love spending time with family and friends, hiking, traveling to the mountains, or hanging out anywhere near water- lake, beach, or pool! My boyfriend and I also enjoy going to concerts and sporting events together. I am a lover of true crime podcasts, a good candle, a pretty sunset, and journaling. I also love music. Something interesting about me is that I love to sing, whether it be karaoke or just in my car!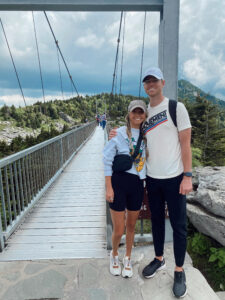 My counseling experience began with the start of my graduate program in May of 2020. I spent 3 semesters in the middle school environment as a counseling graduate practicum student and as a graduate student counseling intern. I then spent almost 2 years as a Professional School Counselor at a middle school. My focus and passion for counseling has been centered around children and adolescents, however, I am open and comfortable with working with all age groups. I have experience working with anxiety, ADHD, trauma, self-esteem, and social skills. I operate from a primarily person-centered and solution-focused framework but incorporate cognitive behavioral therapy (CBT) techniques as well. I believe that counseling is a collaborative journey between client and counselor and to share a counseling space with another unique human being is something that is an honor and privilege to me. In processing your experiences with you, I hope to help you find new ways to challenge negative thoughts, create balance in your life, and find healthy ways to cope that work for you. I believe that each person has within them what it takes to lead a fulfilling life.