Hey there! My name is Moriah Cockerham and I am a Licensed Clinical Mental Health Counselor Associate here in North Carolina. I was born and raised in Concord, NC and will soon reside in the South End area of Charlotte, NC. I earned both my Bachelor of Arts Degree in Communication Studies and Master of Arts in Counseling right down the road at UNC-Charlotte!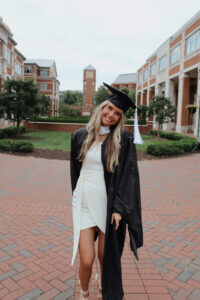 During my free time I love spending time with family and friends, hiking, traveling to the mountains, or hanging out anywhere near water- lake, beach, or pool! My boyfriend and I also enjoy going to concerts and sporting events together. I am a lover of true crime podcasts, a good candle, a pretty sunset, and journaling. I also love music. Something interesting about me is that I love to sing, whether it be karaoke or just in my car!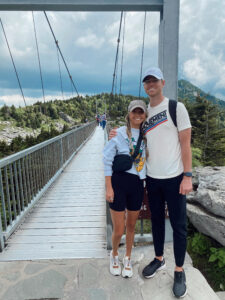 My counseling experience began with the start of my graduate program in May of 2020. I spent 3 semesters in the middle school environment as a counseling graduate practicum student and as a graduate student counseling intern. I then spent almost 2 years as a Professional School Counselor at a middle school. My focus and passion for counseling has been centered around children and adolescents, however, I am open and comfortable with working with all age groups. I have experience working with anxiety, ADHD, trauma, self-esteem, and social skills. I operate from a primarily person-centered and solution-focused framework but incorporate cognitive behavioral therapy (CBT) techniques as well. I believe that counseling is a collaborative journey between client and counselor and to share a counseling space with another unique human being is something that is an honor and privilege to me. In processing your experiences with you, I hope to help you find new ways to challenge negative thoughts, create balance in your life, and find healthy ways to cope that work for you. I believe that each person has within them what it takes to lead a fulfilling life.