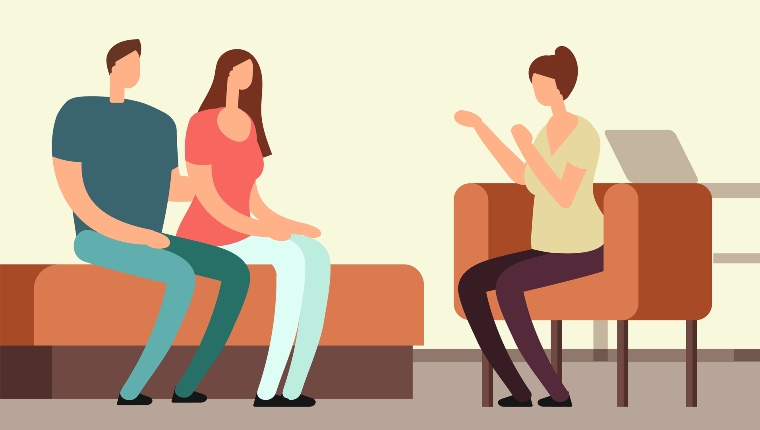 Couples counseling is used when a couple (married or dating) want to improve aspects of their relationship. There are many reasons for seeking couples counseling:
Frequent arguments
Infidelity/Trust issues
Ignoring the problems rather than talking about them
Feeling like something is wrong, but not sure exactly what it is
Wanting to tell your partner something but unsure how to
Trauma (past or present events effecting the relationship)
Wanting to separate/divorce on good terms (divorce counseling)
Premarital counseling
Communication issues
Intimacy (physical or emotional)
sexual difficulties

conflict about various topics (financial, children, values, emotions, substance use, etc)
Couples can vary in any age group (teen, young adult, elder), Sexuality (heterosexual or LGBTQIA +) and relationship stage (dating, engaged, married, divorced or separated)
What to expect in couples therapy?
In counseling, couples learn how to understand each other in new perspectives that promote healthy and strong relationships. The reason for counseling will determine how the counselor works with the couple. For example, premarital counseling might involve talking future expectations and goals to figure out differences before getting married. Another couple may need ways to express their emotions differently and learn to react in a better way to their partner. While divorce counseling may consist of making a plan for the children, talking about what led to this decision, and how to support one another moving forward. 


There are many different skills taught to a couple during counseling:
Communication Skills (how to bridge the gap between what you want to say and what your partner hears)
Problem-Solving Skills
Patience and forgiveness
Trust and honesty
Selflessness
Stress-management
Anger management
Understanding your partner's love language
Tools to improve closeness and affection
Tools to improve emotional and physical intimacy
Uncovering and resolving past trauma that is affecting the relationship
Discovering the underlying issues
Homework
is often given to couples to help them bring the information learned in session back into their home environment. The goal of homework is to enable the couple to work out issues on their own as they arise in the home instead of always needing counseling. Therapy is brief, the goal is to learn the skills and be able to handle situations on your own. It is important to take the homework seriously and try new strategies at home- this is how therapy works. 
The goal in couples counseling is to no longer rely on counseling. It is also important to note that you do not need to have a problem to go to couples counseling. Learning these skills is beneficial for anyone who wants to resolve conflict in a positive manner. Learning more about your partner and yourself, and how you communicate and your patterns, can lead to a couple becoming the best version of themselves and be able to solve any conflict that comes their way.